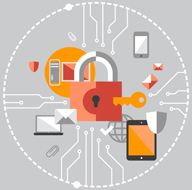 On-Premise RADIUS server software with advanced features, running on any Windows, for home, office and business
Wireless 801.x authentication
SQL scripting for authentication, authorization and accounting scenarios
Active Directory, LDAP, SQL servers authentication
Dynamic Authorization Extensions
---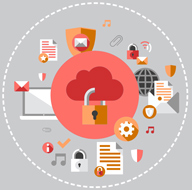 Software server running on any Windows and serving both TACACS+ and RADIUS protocols
Full TACACS+ compliance
Support for any TACACS attributes
Per-command TACACS+ authorization
Active Directory groups authorization
---
---
Several Facts About ClearBox Server
Easy to configure and maintain
All product components are easily managed from Windows GUI application. Almost all configuration tasks are several mouse clicks far from you
Out-of-the-box products
ClearBox works immediately after installation with minimal configuration steps required. ClearBox is shipped with a built-in default user accounts database which is sufficient for the quick start
Windows Compatible
ClearBox runs on any desktop or server Windows version starting from Win2K: Windows 2000, XP, 2003, Vista, 7, 2008/2008 R2, 2012/2012 R2, 8, 10, 2016, 2019
---
ClearBox Server Ownership Advantages
All products withing ClearBox Server family provide the following advantages:
Free upgrades: you will always get all fixes and product releases without any extra fees. There are no annual payments, too.
Simple licensing: ClearBox is licensed per server installation, with no restrictions on a number of users and clients.
Affordable prices: when several licenses are ordered, volume discounts are provided.
Technical support: technical support provided to all users, even for trial version runners.